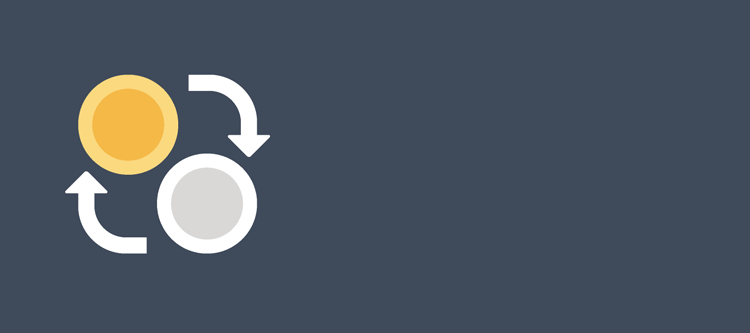 Image via
istockphoto
Written by Eric Gockel
What is replatforming? It's moving your current website to a different content management system (CMS).
You may be using a popular CMS like Joomla, ExpressionEngine or perhaps your agency's home-grown custom platform and decide you've outgrown it, or just not happy with the platform or how it was implemented.
Your CMS isn't working
If you're using a CMS like WordPress, you're already familiar with the frequent feature updates that continue to roll out for this popular CMS, along with a large list of add-ons and plugins.
If you're using a home-grown, or custom CMS, it may be dated and not be as robust as a fully-featured and updated CMS having WYSIWYG entry editors, SEO features and easy-to-make navigation updates.
There are times when your CMS platform is perfectly fine, but it was not implemented and configured with editors in mind. You'll recognize this if you find yourself not able to make simple updates easily, or areas of content that need to get updated often are tucked away in the templates, and not via an entry. Or worse, having to copy similar content to other sections of the website instead of having modular content handlers.
You'll still have to do this
While your current site's look and feel will be adapted to the new CMS' templates, the content will have to get migrated one way or another. Best case scenario the data can be exported out of your current CMS and imported back into your new CMS with a few rounds of data massage.
Some content may have to get re/entered by hand, which is also a good opportunity for your team to get hands-on practice while the site is being replatformed.
Replatform now, redesign later
Often, clients see a website redesign as an opportunity to move to a new CMS platform, or vice versa. The truth is, its also OK to just switch to a new CMS platform, while keeping your current design basically intact.
Moving your website to a system that's easier for your team to work with and make more changes themselves is sometimes the larger priority. Once this has been done, you can circle back later with design updates, potentially with cleaner templates to work with.
We've done this recently for a few clients, like Down Under Endeavours and the National Reverse Mortgage Lenders Association.
A few years back we did something similar for CBOEs Options Hub, as they were moving away from their Lithium-based community and to a WordPress setup. Recently, they went thru a rebranding, and reskinning the new blog's CMS design required minimal effort.
On these types of projects, we carried out some minor UI updates along the way, but the basic look and feel was kept. The new sites (and clients) also utilize a process of constant improvement, continually optimizing templates with a focus on conversion optimization.
Bonus
A byproduct of this process is making your website responsive, aka mobile friendly, while migrating your current design to the new CMS' templating system. If your current site wasn't setup properly with SEO-friendly URLs, they'll be optimized as part of the transition too.
In summary
When splitting off design and just tackling the replatform, you're looking at a shorter project cycle as well as a smaller budget. Your team can get back to work adding and creating content more efficiently and you'll be in a better place for future enhancements and expansion.
Tags
CMS
ExpressionEngine
WordPress