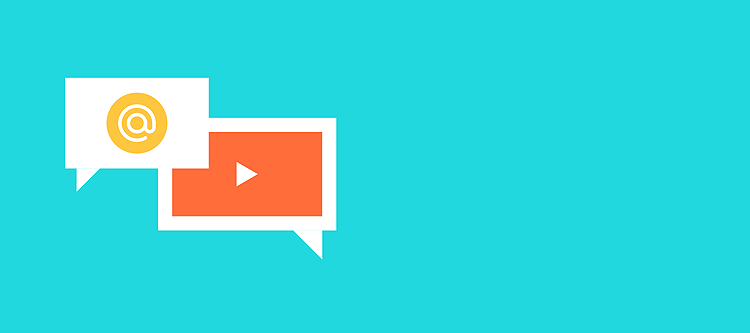 Image via
istockphoto
Written by Eric Gockel
The question isn't if you should add live chat to your website, but when. Consider these statistics:
44% of online consumers say that having questions answered by a live person is one of the most important features a website can have
– Forrester
and
63% of customers were more likely to return to a website that offers live chat
– emarketer.com
Of the services referenced in the title, Zopim, Intercom.io and LivePerson, Intercom.io is more of a marketing automation hybrid, also offering triggered email messenging.
Intercom
We were recently tasked to test out Intercom.io for a client of ours. While the features of Intercom.io ticked all the features boxes with chat being one of them, our client wanted the ability to engage anonymous users to their website via chat. Currently, chats can only be initiated by anonymous visitors (or they can leave a message).
Only logged in users of the website, which show up on on the Users dashboard, can be engaged via in-app chat or email, or after an anonymous user has initiated a chat/message. This took us back to square one, so we opted to try out Zopim chat.
Zopim (now Zendesk Chat)
Integration was fast and easy, like most apps these days, with you just needing to drop a snippet of code into your website to enable the chat widget. Like Intercom, Zopim's API allows you to pass parameters from your website back to your chat/support app. Information like user name, email, phone number, customer level, etc. can all be sent back to Zopim as 'tags' and appear under the user's name in their dashboard. Anonymous users also show up in this dashboard, allowing you to engage them if you like, or set up triggers to initiate chats if they're on a page too long, or hit a certain URL.
We'll still eventually want to set up triggered emails for this particular client at some point, and we're evaluating customer.io for this.
LivePerson
We have had experience working with LivePerson for another client as well. It is similar to Zopim with how it's integrated with your website, its dashboard, ability to engage visitors and set up triggers.
They recently updated their integration setup for adding chat links to your website and the process was less than optimal. If you'd like to add your own buttons and not use theirs, it is a fair amount of work configuring them via Campaigns and Engagements. Our client's site previously had HTML text links to invoke the chat popups, but those are no longer allowed, requiring us to create transparent buttons with text overlays via the LivePerson Engagement Creative tool. The font selections were minimal (no Helvetica), so we had to make do.
LivePerson's chat popup is via a tab in the bottom of the browser, similar to Zopim's. Now, Zopim doesn't have many options in customizing the look and feel of your chat tab/button/window, but after wrangling with LivePerson for an afternoon, I feel that may be a good thing.
Pricing
When it comes to pricing, LivePerson charges by the number of engagements per month, i.e. 30 engagements/mo for $38. They just launched LiveEngage and you can get unlimited engagements with one login/agent for free too. [6/18 Update: LivePerson has since removed pricing from their website, and this may changed]
Zopim uses the seat model, with different tiers of functionality. If you want to pass data from your website via their REST API, opt for the Team plan for $19/mo per agent.
While a bit of a different animal, Intercom does have an Messages plan starting at $49/mo.
Which is right for you?
If your website doesn't have a function for visitors to login and create accounts, you may opt for something simple like LivePerson's LiveEngage or Zopim's Free plans.
Scaling up with multiple support/sales agents and easy website integration, Zopim might be the answer for you.
If you're looking for more marketing automation for your website and to plug into your CRM, that's another article. However Intercom is worth looking into, in terms of rolling up chat, email triggers and CRM integration.
There are many other chat apps out there, like Olark, that we haven't had a chance to work with yet. Is there a chat/CRM/support app stack that you like? Let us know in the comments!
Tags
Chat
Intercom
LivePerson
Zopim